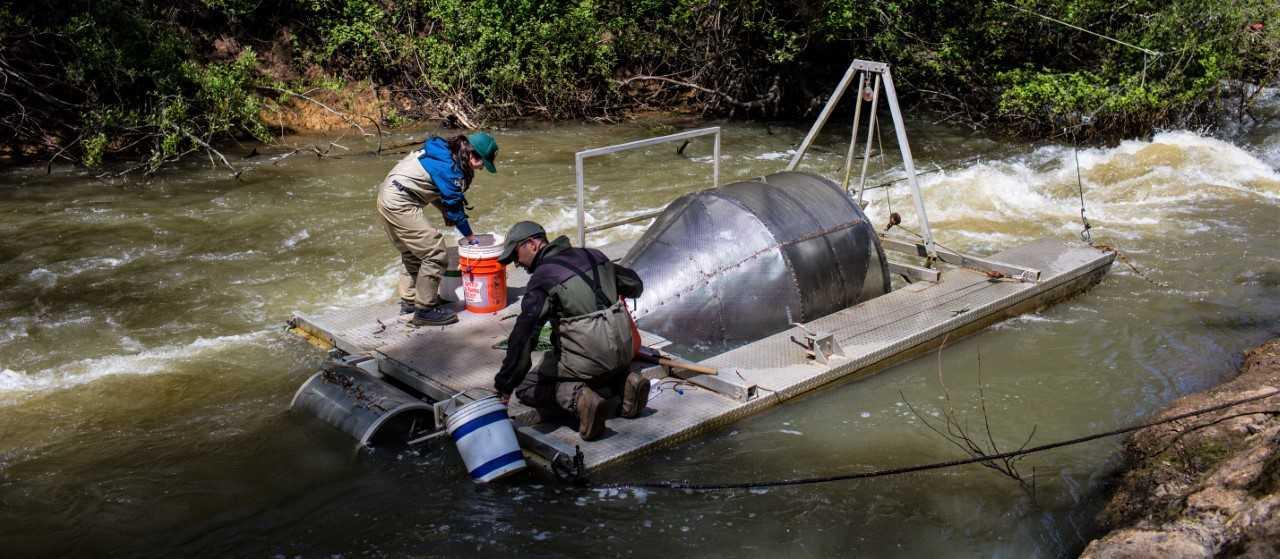 Fisheries
Marin Water's fisheries program is widely recognized as a leader in the area of salmon conservation. We are committed to the conservation of the native aquatic species on our watershed. We have comprehensive programs to monitor the different salmon populations and enhance their natural habitats.
Lagunitas Creek is a spawning and rearing ground for endangered coho salmon and steelhead trout. We collaborate with other downstream land management agencies to restore habitats and fisheries, to preserve what is now one of the largest remaining population of Central California Coast coho salmon.
Visit the Leo T. Cronin fish viewing area to see salmon during spawning season, from December through January. The shallow water upstream of the parking lot is consistently one of the busiest spawning areas in Lagunitas Creek. You might even see them jumping up a small waterfall!
For more information on the salmon population on the watershed, our habitat restoration work, and additional resources, click on the links below.