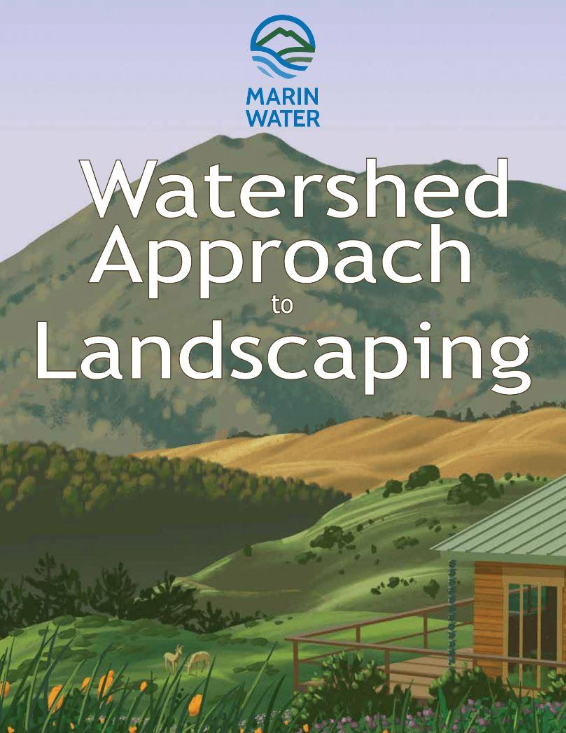 If we want Marin County landscapes that are truly resilient to the effects of a changing climate, then we need to go beyond sustainable and water-wise principles to begin managing each property as though it were a mini-watershed.
By paying attention to the design of the garden, building soil and keeping rain on our properties, selecting climate-appropriate plants and managing supplemental irrigation, we transform our landscapes into abundant watershed-wise enhancements to our properties and neighborhoods.

Marin Water's Watershed Approach to Landscaping handbook provides examples of inspirational gardens that conserve our valuable natural resources and create a diverse habitat of plants and insects. It contains more than 110 water-wise plants, landscape design tips, gardening how-to, local nurseries and other resources for Marin Water customers.
Take your knowledge a step further and sign up for a series of courses offered through our partnership with the College of Marin. Register for the Watershed Approach to Landscaping course series here.