Plan Your Trip to the Watershed
Before visiting the watershed, plan your trip in advance. Here is a map of the watershed: ​Double-sided Mt. Tamalpais Watershed Visitor Map.
A vehicle parking fee is required when entering the watershed at Sky Oaks Watershed Headquarters. Information about vehicle parking and fees may be found here. You may also view a Google map of Sky Oaks and Lake Lagunitas.
During the COVID-19 pandemic, the watershed remains open for recreational use, with some important health-related restrictions. Visitors must comply with physical distancing requirements of at least 6 feet. For the safety of our visitors and our staff, please do not come to the watershed if you are not feeling well or if you have a fever.
Here are driving directions to our recreational sites:
Hiking and Walking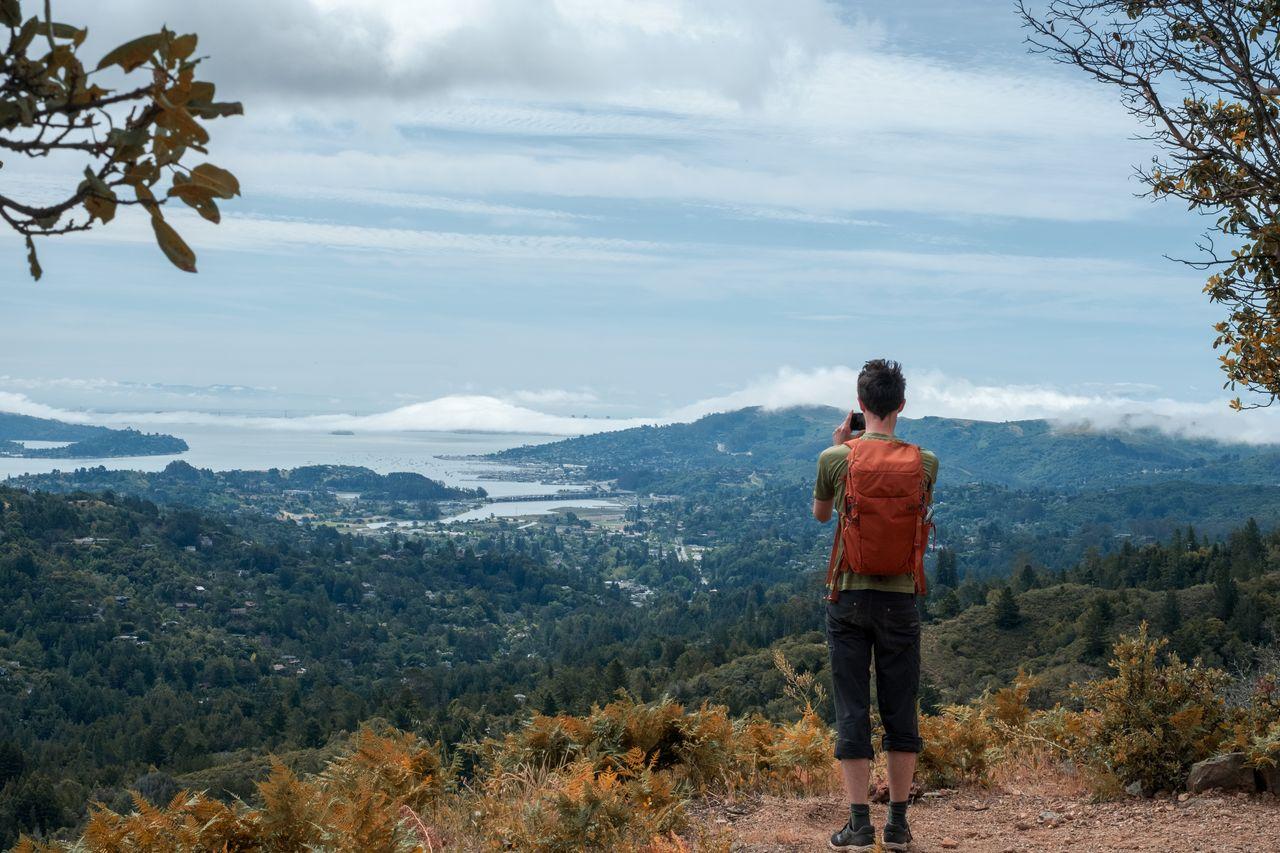 The watershed offers over 150 miles of trails and unpaved roads for hiking. Much of our trail network connects to neighboring national and state parks as well as county open space lands. To minimize disturbance to sensitive habitat, please stay on authorized routes.
Dogs are welcome on the watershed. However, Marin Water requires all dogs to be leashed, and under the control of the owner at all times. For the safety of other visitors and protection for fish and wildlife, we discourage any aggressive dogs on the watershed.
Biking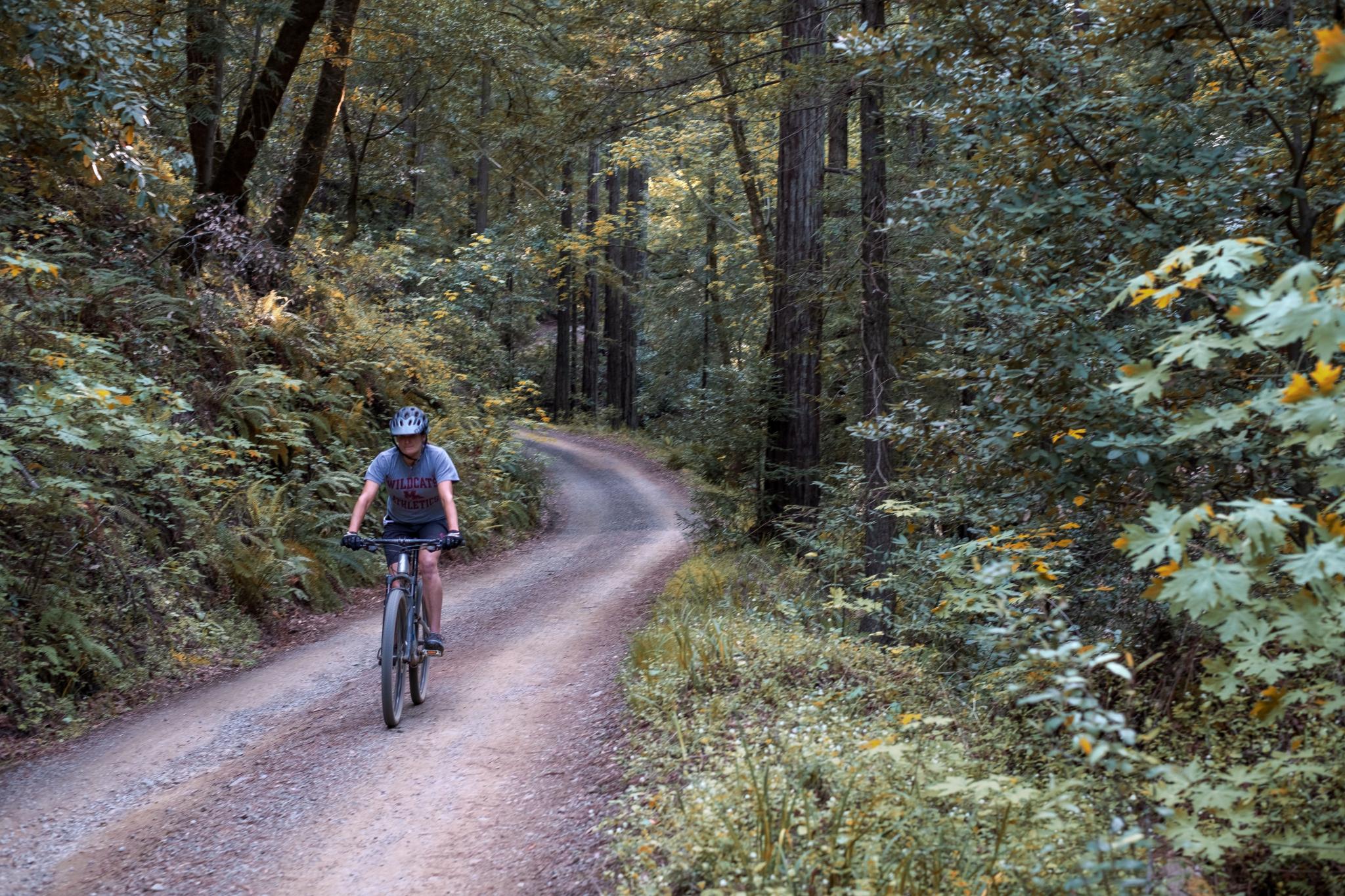 The watershed has over 90 miles of fire roads for cycling. For safety concerns, bicycles are prohibited on singletrack hiking and equestrian trails, and limited to a maximum speed of 15 mph, and 5 mph when passing others and on blind turns.
While e-bikes are currently not allowed on the watershed, the district is in the process of evaluating policy options regarding e-bikes. A Community Advisory Committee provided input through a series of meetings. Please view the e-bike Community Advisory Committee page for additional information. 
Horseback Riding
Marin Water allows horses on unpaved roads and designated trails on the watershed. Horses are not allowed to enter streams or reservoirs, or graze on the watershed.
Picnicking
The watershed has many picnic sites, including the lovely Lake Lagunitas Picnic Area, and other more remote, undeveloped sites. Picnic areas are open daily from sunrise to sunset. Due to the coronavirus pandemic, the Sky Oaks Watershed Headquarters is closed to the public and not available for booking site reservations.
Fishing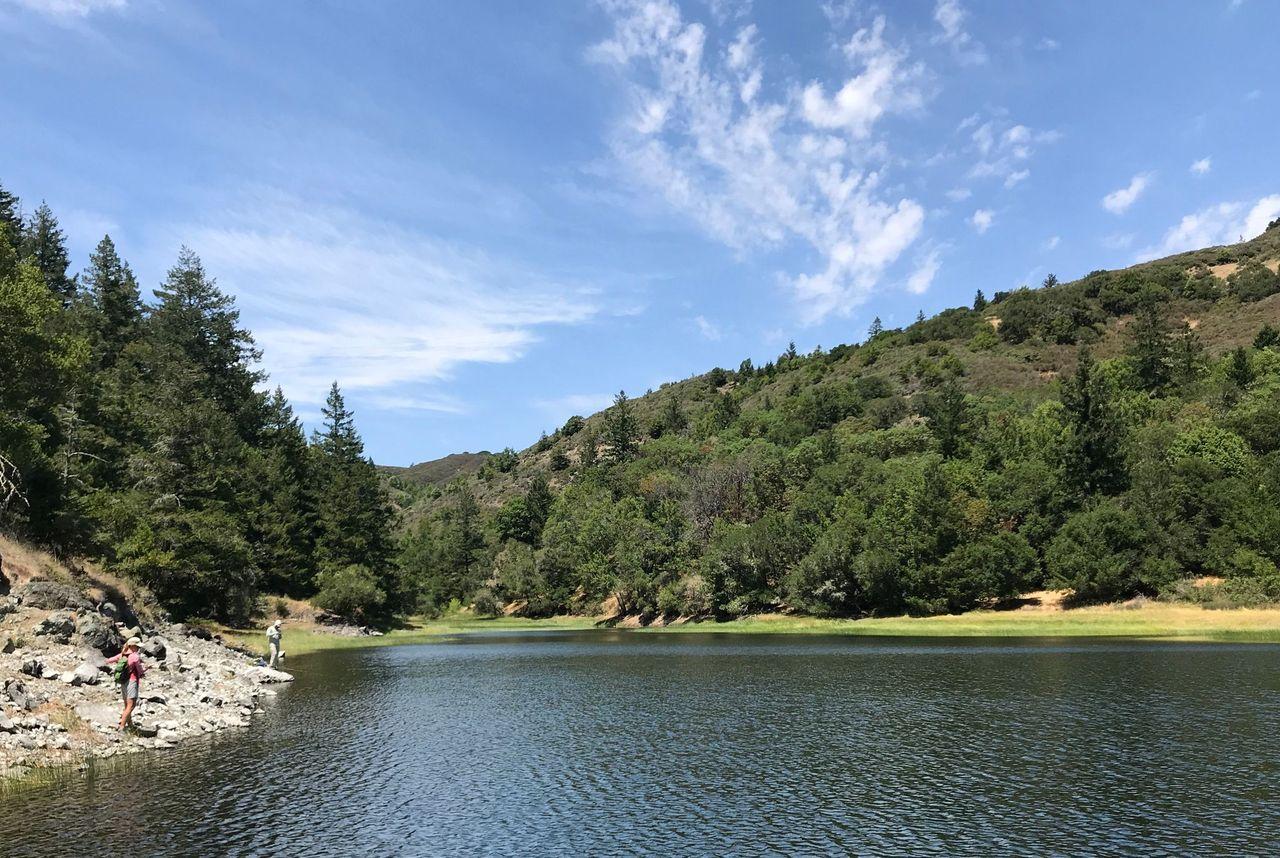 Fishing is allowed at all seven of the district reservoirs and is regulated by the California Department of Fish and Wildlife. Fishing licenses are required for anyone 16 years of age and older.
For a recorded message with the most current fishing information, please call 415.945.1194. You can also call the California Department of Fish and Wildlife's, CDFW, fish planting schedule phone line at 707.944.5581, or visit their website.
Lagunitas Creek, between Alpine and Kent Lake, is open for fishing from the last Saturday in April through November 15. All other streams on Marin Water lands are closed to all fishing, all year.
The Soulajule Reservoir, located in West Marin, is open to the public seven days a week from sunrise to sunset. Fishing is allowed year round and is regulated by the California Department of Fish and Wildlife. Neither boating nor swimming are allowed. Pets are allowed on leash. There is not an established hiking trail around the reservoir, so hiking is not recommended. Directions to Soulajule Reservoir are available online.
The San Francisco Bay Regional Water Quality Control Board and the State Office of Environmental Health Hazard Assessment has issued Safe Eating Guidelines  for eating certain fish caught in three Marin Water reservoirs:
For more details, please go to the Office of Environmental Health Hazard Assessment (OEHAA,) or their fish web page.