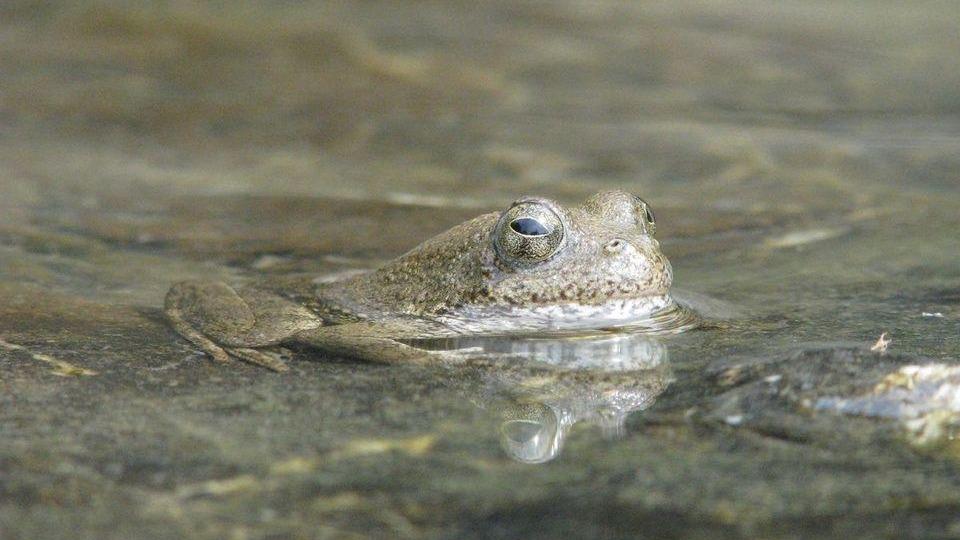 Spend time outdoors and take meaningful action to protect a species of special concern by becoming a frog docent.
Marin Water trains frog docents to monitor habitat conditions and to educate hikers at Little Carson Falls, a popular hiking destination located about five miles outside of Fairfax, and an important breeding habitat for the foothill yellow-legged frog, a federal and state species of special concern. 
Docents provide education to visitors during the spring when the eggs and tadpoles are at their most vulnerable of being disturbed by visitors. The frog populations are threatened and are easily damaged if park visitors or their dogs go into the waters around the falls. We will be holding a two-part virtual orientation through Zoom.
Part 1: Educational Session, Saturday, March 13, 9 - 10:30 a.m. The educational session will cover the importance of wildlife conservation, the biology of the species, and how to identify these amphibians.
Part 2: Docent Technical Training, Saturday, March 20 from 9 - 10:30 a.m. This will be a technical training for those who are intent on becoming a docent. We will cover new safety protocols, how to interact with visitors, where to find our docent equipment, how to record observational data, and everything else you need to know before a frog docent shift.  

Docents should be 18 years of age or older. If you are younger, or have limited mobility, please reach out to us and we may be able to accommodate. We hope that all docents will work at least three 3-hour shifts this spring, between March and June.