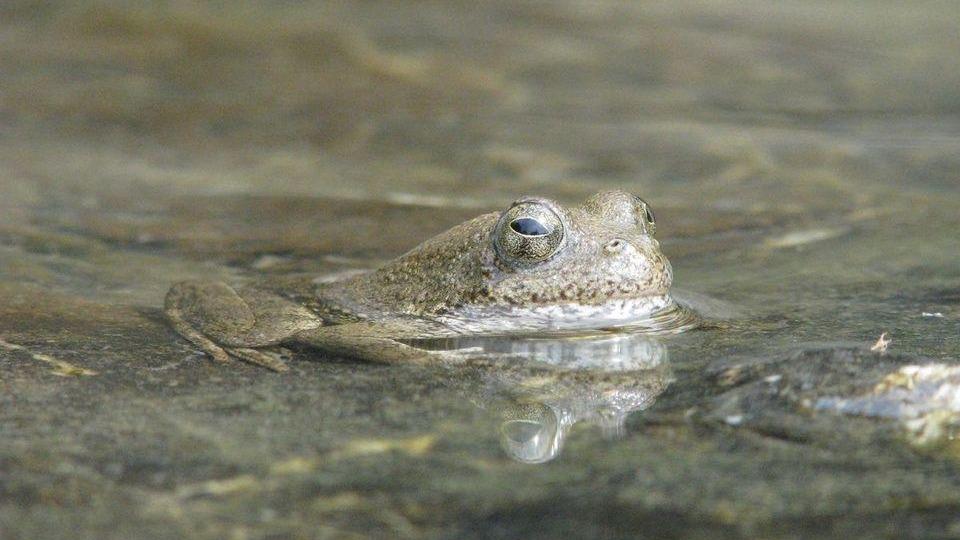 The foothill yellow-legged frog, Rana boylii, is native to parts of the Mt. Tamalpais Watershed and is listed as both a federal and state species of special concern, which means its population is declining. The foothill yellow-legged frog has disappeared from more than 45% of its historic range in Oregon and California due to:
Habitat loss and degradation
Disease
Introduction of exotic predators
Marin Water needs help from the community to stop the decline and restore a healthy population within the watershed. Each year, we train docents to monitor habitat conditions and to educate hikers at Little Carson Falls, a popular hiking destination located about five miles outside of Fairfax, and a breeding area for the foothill yellow-legged frog. Docents monitor Little Carson Falls during the spring when the eggs and tadpoles are at their most vulnerable.
Volunteer docents are asked to commit to three four-hour shifts between February and June. No previous experience or special knowledge is required. Frog docents must be at least 18 years old and capable of strenuous hiking.
Volunteers that have not previously participated in the program are required to attend a training. Volunteers will learn about the biology of the frogs, get instruction on observation and data recording protocols, and practice strategies for communicating with the public.
Frog Docent training is tentatively scheduled for Saturday, March 13, 2021.