Budget Highlights
Marin Water ended the 2021 fiscal year with strong financial performance. Our year-end fiscal results included adequate reserves, solid operating revenues with budgetary constraints, and positive budget-to-actual results. The district continues to follow responsible financial policies and examine ways to ensure long-term fiscal sustainability.
Our financial goals include responsibly managing our resources with care, foresight, and transparency. Throughout the year, our team is responsible for implementing their budgets, monitoring fiscal performance, and maintaining adequate resources that allow us to weather unforeseen or emergency circumstances, such as those presented by the drought and the COVID pandemic. 
In May of 2021, the district adopted its two-year budget for fiscal years 2021-22 and 2022-23. The total budget for fiscal year 2021-22 is $114.8 million, which includes an operating budget of $88.7 million and a capital budget of $26.1 million. The fiscal 2022-2023 budget includes an operating budget of $92.2 million and a capital budget of $23.9 million. The biennial budget allows for greater investment in our infrastructure and continued protection and management of our watershed lands and reservoirs.
You can read our operating and capital budget for fiscal years 2021/22 (FY22) and 2022/23 (FY23)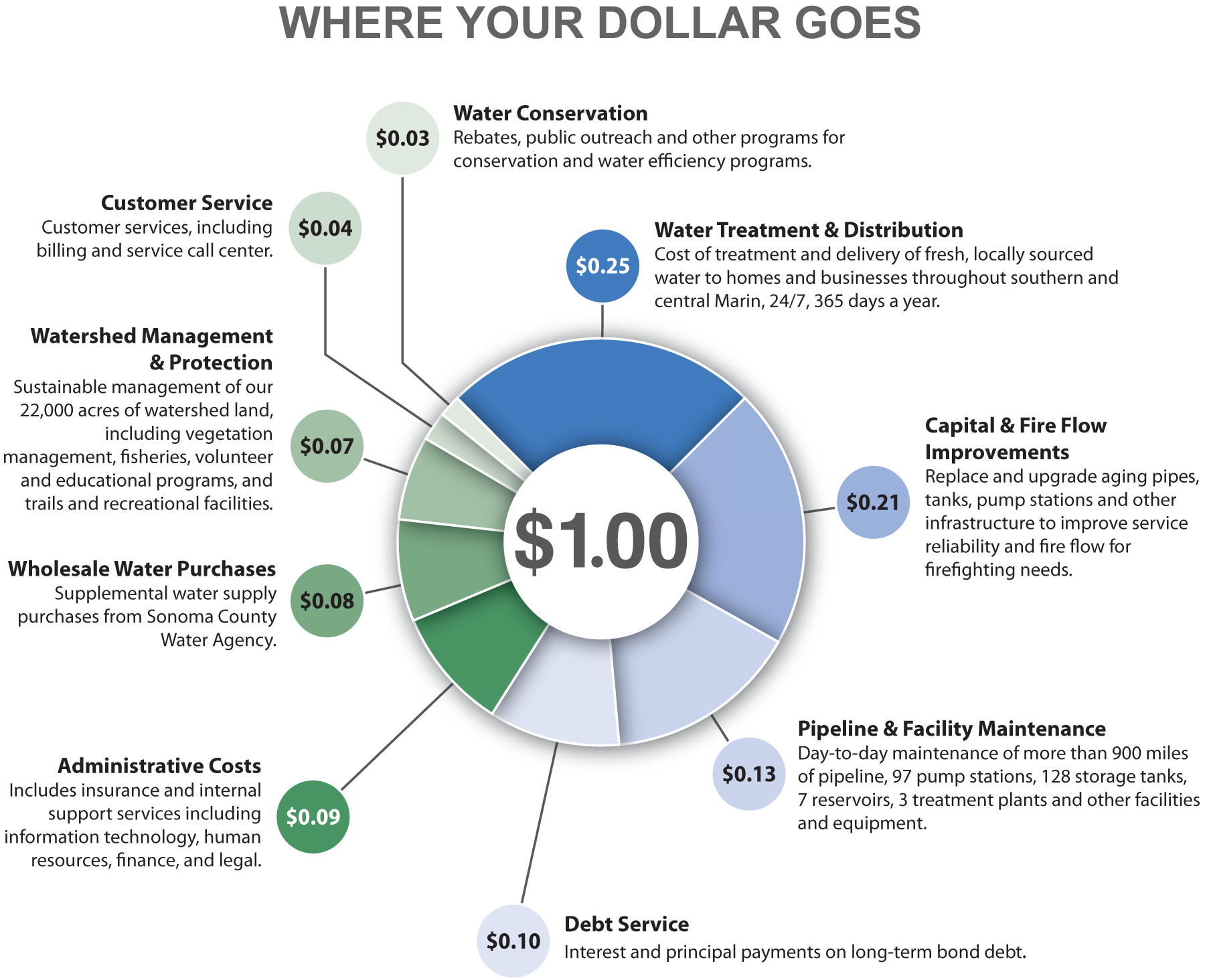 Financing Corporation        
The Marin Water Financing Corporation meets each January at the district offices, 220 Nellen Avenue, Corte Madera, CA 94925. The Financing Corporation Board of Directors is comprised of the Marin Water Board of Directors and serves as Marin Water's financing entity. 
Detailed information about the Financing Corporation can be found at the following links: