Pine Mountain Tanks Project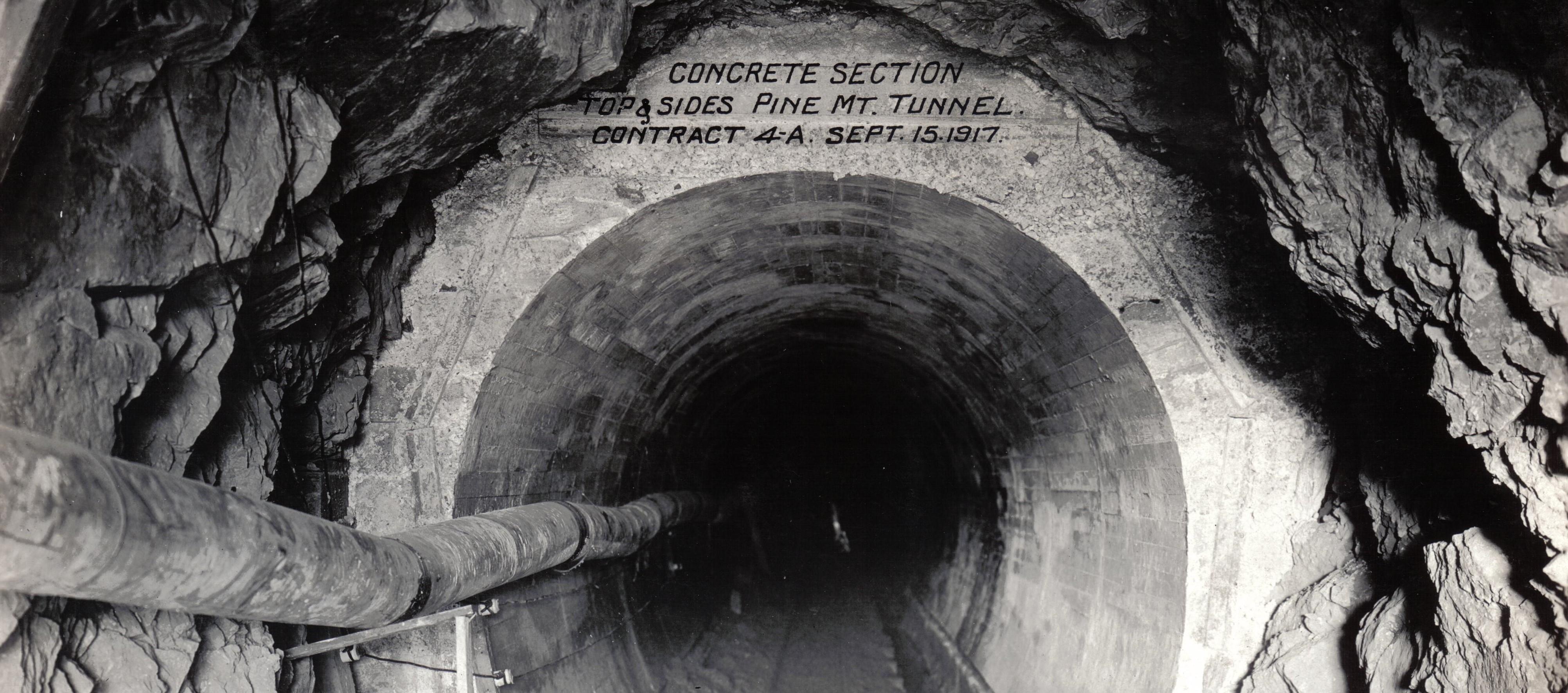 The Pine Mountain Tanks Project is a two-phase effort, which will span multiple years, and adds a pair of 2-million-gallon concrete water storage tanks near Concrete Pipe and Sky Oaks roads, bolstering water supply resiliency for firefighters, as well as for the town of Ross and other area residents. 
Construction Updates (updated Aug. 16, 2023)
Year 1 of Phase 1 construction underway
Construction activity has begun on the Mt. Tam Watershed for the Pine Mountain Tanks Project. Please allow extra time when planning your visit to/from the watershed, use caution when traveling near areas of heavy equipment and construction and please adhere to all closure signs. 
Watershed Visitor Access Interruptions
The following measures are in place through Jan. 31, 2024:
Traffic controls in place along Sky Oaks/Bon Tempe/Bullfrog roads. 
Concrete Pipe Rd is closed Mon – Fri, 8 a.m. to 5 p.m. at Bolinas-Fairfax Rd. 
Motorist parking along Bolinas-Fairfax Rd at Concrete Pipe Rd is prohibited.
During the project's active construction months, Watershed reservations will continue to be permitted for use of the Lake Lagunitas picnic grounds, though visitors should expect traffic delays. The issuance of Land Use Permits for other locations on the Watershed will be limited to areas that do not interfere with construction activity and will be considered on a case by case basis. Active construction months include Aug 2023-Jan 2024 and Aug 2024-Jan 2025.
Additional measures in place Aug. 21, 2023, through Oct. 15, 2023: 
Starting Aug. 21, planned heavy truck routes between Bolinas-Fairfax Road and Natalie Coffin Greene Park along Concrete Pipe Road and Shaver Grade will close additional fire roads and trails that interact with the truck hauling route Mon – Fri, from 8 a.m. - 5 p.m. through October 2023: 
Watershed road/trail impacts map (PDF) 
Complete list of fire road and trail impacts. Asterisks indicate out-and-back trail with no through access. 
Top of Taylor Trail
Canyon Trail above Boy Scout Road
Hidden Meadow Trail and Six Points*
Yolanda Trail south of Six Points*
Fish Grade and Fish Gulch Trail at Filter Plant Road*
Madrone Trail at Pumpkin Ridge*
All of Concrete Pipe Road
Eldridge Grade below Filter Plant
Gertrude Ord Trail at Bill Williams Road*
Worn Spring Road south of Bald Hill Summit
Bill Williams Road at spillway 
Trail between Three Bear Hut at Phoenix Lake Road at Natalie Coffin Greene Park
Temporary Traffic Impacts to Ross Community 
Sept. 5, 2023 - Oct. 15, 2023
Construction hauling trucks will travel through Ross on weekdays from 9 a.m.- 5 p.m. for approximately 4 weeks. The construction route for this activity passes through the Mt. Tam Watershed, past Natalie Coffin Greene Park and through Ross via Dibblee/Lagunitas Road to Sir Francis Drake Boulevard. Traffic control flaggers will be stationed at Glenwood Avenue and at the Natalie Coffin Greene Park parking lot to guide vehicular and bicycle traffic during hauling activity. The construction traffic through Ross will travel in only one direction. The hauling trucks will return to the construction site via Bolinas-Fairfax Road.  Read more about this activity in the Ross community notification letter.
Marin Water has coordinated with the Town of Ross to develop a hauling plan that takes into account areas most sensitive to traffic impacts and avoids disruptions to school-related traffic. The following accommodations have been put in place for school drop-off and pickup times:
No hauling 12 - 1 p.m., Mon, Tue, Thu, Fri 
No hauling 12 - 2 p.m., Wed (hauling may take place from 1 - 1:30 p.m. Wed with conditional approval) 
No hauling 2:30 - 3:30 p.m., Mon-Fri  
Map of hauling route through Ross (PDF)
Contact Information
Marin Water Construction Management team:  415-945-1560
Maggiora & Ghilotti, Inc., (project contractor):  415-459-8640
Maintaining Infrastructure is Top Priority
The Pine Mountain Tunnel was constructed in 1919 to convey water from Alpine Reservoir to Fairfax and San Rafael and was converted to a water storage facility in 1971 and remains in that use today. The storage replacement project will enhance water system resiliency and replaces aging infrastructure on the District's watershed. A pair of 2-million gallon pre-stressed concrete storage tanks will replace the existing Pine Mountain Tunnel with a modernized design that provides seismic stability, water quality improvements, and low maintenance.  This project also increases water system capacity in Ross Valley by approximately 30%.
| | |
| --- | --- |
| Project | Pine Mountain Tunnel Tanks Replacement  |
| Program | A1A11 Replacements - Storage Tanks  |
| Project Number | D21043 |
| Contact | Alex Anaya | AAnaya@marinwater.org  |
Project Description 
This project will cease use and replace the Pine Mountain Tunnel with two 2-million gallon pre-stressed concrete tanks located on Concrete Pipe Road at culvert marker CP-5. 
Benefits
The benefit of this project is to cease use of Pine Mountain Tunnel for storage, improving water quality, and increase the reliability of storage within Ross Valley, providing emergency storage on the watershed to aid in firefighting capabilities and allow for the future replacement of Ross Reservoir. 
Schedule and Status
Planning: Winter 2020/21 - Spring 2021
Design: Spring 2021 - Summer 2025
Construction: Summer 2024 - Spring 2029
*Construction window from August 1 - January 31 to protect Northern Spotted Owl
Expenditure Schedule
Actuals Through

FY 22 (Rounded)

FY 23

Estimate 

FY 24

Estimate 

FY 25

Estimate 

FY 26

Estimate 

FY 27

Estimate 

FY 28

Estimate 

FY 29

Estimate 

Total

$1,128,000

$490,000

$1,000,000*

$3,500,000

$4,000,000

$5,000,000

$5,000,000

$2,750,000

$22,868,000
*Pending funding
Funding Sources 
| | | | |
| --- | --- | --- | --- |
| Capital Maintenance Fund | State Appropriation | Other Funding Sources* | Total |
| $10,118,000 | $1,000,000 | $11,750,000 | $22,868,000 |
*Other funding sources to be determined