Recycled Water Preserves Drinking Water Supply
Recycled water is an important tool we can use in the face of this severe and historic drought. Using recycled water for irrigation saves our drinking water supply, and benefits the San Francisco Bay by reducing discharges of treated wastewater.
Marin Water currently provides over one million gallons of recycled water per day to customers in the Terra Linda area of San Rafael for a range of uses including: irrigation, industrial cooling, and toilet flushing.
To expand the availability of recycled water to all residents, Marin Water has partnered with the County of Marin to open a recycled water filling station. Please check back for additional details including a schedule, application, and directions to the filling station. Recycled water is exempt from the water use restrictions. 
Request Your Recycled Water Yard Sign
If you are using recycled water for irrigation at your home or business, request a yard sign by calling 415.945.1520 or emailing Conservation@MarinWater.org. Yard signs will also be available for pick up at the recycled water filling station.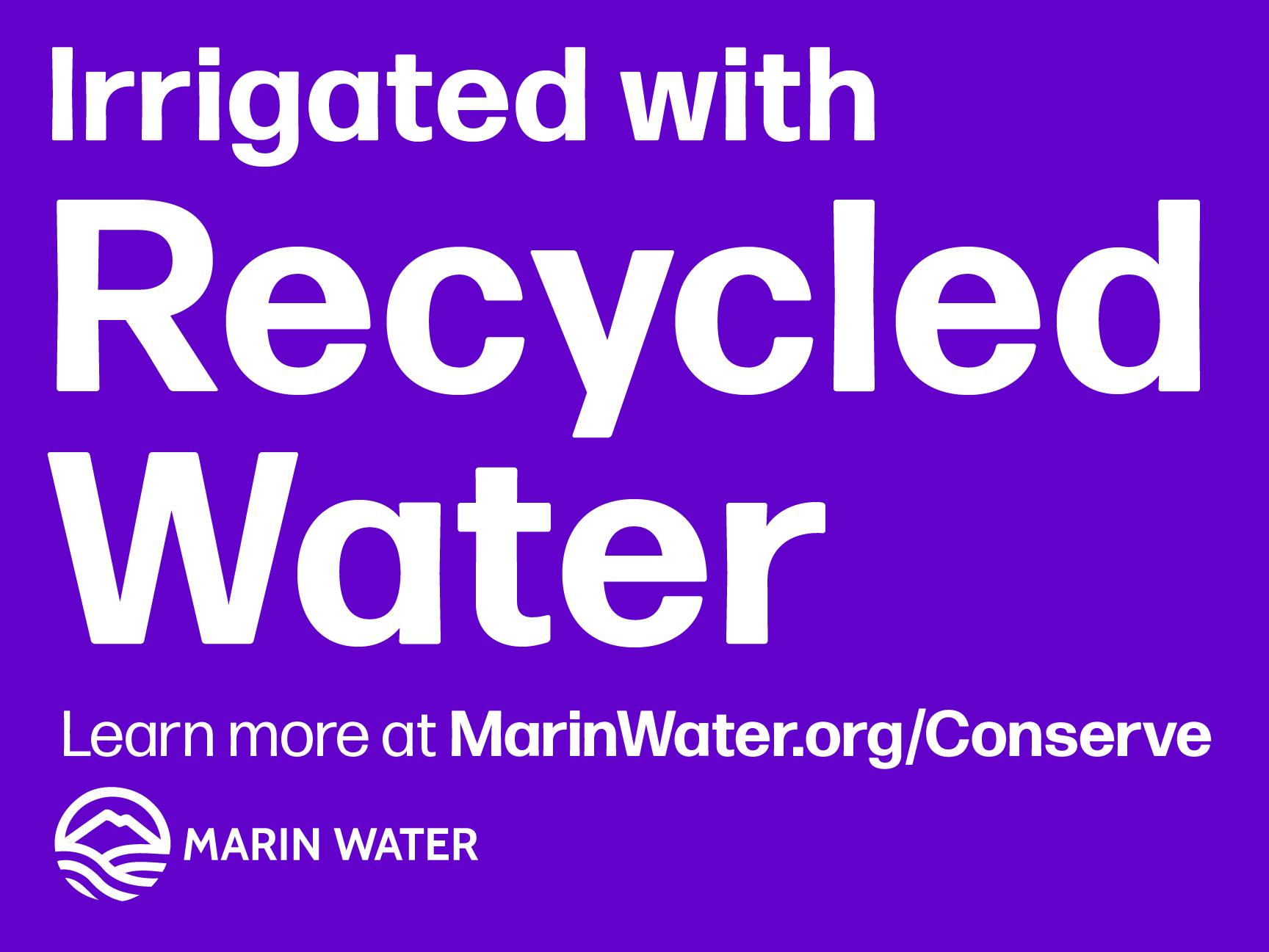 About Recycled Water
Recycled water is highly-treated wastewater that is safe for many purposes. Recycled water is continuously monitored and tested to ensure it is safe for non-potable use. Wastewater is treated at the Recycled Water Facility, a state of the art membrane treatment plant located at, and operated by, the Las Gallinas Valley Sanitary District (LGVSD). Marin Water has a longstanding partnership LGVSD and recently helped fund an expansion of their Recycled Water Facility to increase recycled water use.